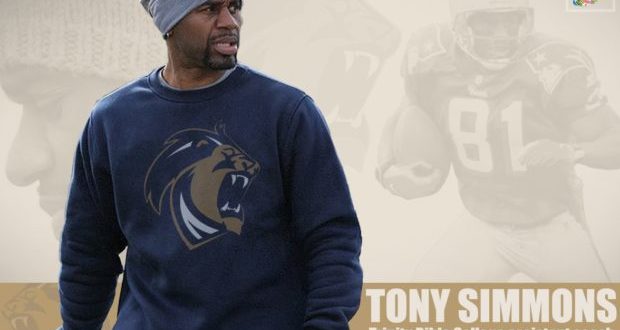 Tony Simmons har signert som OC for sesongen 2018.
Tony er tidligere amerikanskfotballspiller og har etter karrieren som habil spiller tatt steget over til trenerrollen.
På high school spilte han på St. Rita High School på sørsiden av Chicago og ble i 1993 kåret til Chicago Sun-times Prep Athlete of the Year for deltakelsen sin både på fotballbanen og som friidrettsutøver. Han vant i denne perioden State championship på både 100- og 200 meter med tider på hhv. 10,50 og 21,58.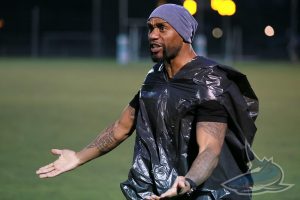 Turen gikk videre til college den han spilte for University of Wisconsin-Madison der han når han var ferdig var skolen mestscorende noen sinne og fikk kallenavnet Touchdown Tony. Han konkurrerte også på college på 100- og 200 meter og forbedret tidene sine til hhv 10,15 og 20,44. Etter college ble Simmons i 1998 draftet som "52nd overall pick" av New England Patriots og spilte 5 sesonger som profesjonell for New England Patriots, Cleveland Browns, Indianapolis Colts og New York Giants.
Simmons spilte også i NFL Europe for Barcelona Dragons.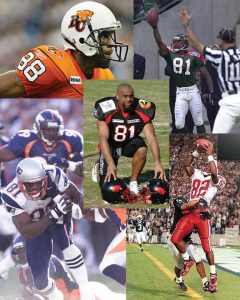 Fra 2004 til 2007 spilte Simmons i CFL for Edmonton Eskimos og BC Lions og var med på å vinne den 94. Grey Cup.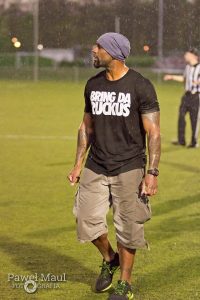 Etter karriæren i NFL og CFL tok Simmonds steget over som spillende trener og senere ren trener i Europeiske og Asiatiske klubber. Og det har etter hvert blitt en lang rekke av dem:
2017 LAUSANNE OWLS (HC, OC, DC, ST, CC, SSC, RC)
2016 RUSSIAN NATIONAL TEAM (HC, OC, CC, SSC) Laget som slo det Norske landslaget.
2016 MOSCOW PATRIOTS (CC, SSC) Vant den russiske ligaen uten tap!
2016 WARSAW SHARKS (HC, OC, DC, RC, ST, CC, SSC)
2015 BLUEFIELD COLLEGE (WR, TE, RC, ST, CC, SSC)
2015 BRIGANTI NAPOLI (HC, OC, DC, RC, ST, CC, SSC)
2014 EUROSTOPWATCH FOOTBALL CAMPS POWERED BY UNDER ARMOUR (WR, CC)
2014 KOUVOLA INDIANS (HC, OC, DC, RC, ST, CC, SSC)
2013 LIGA DE FUTEBOL AMERICANO (HC,OC,DC,ST,SSC,RC)
2013 CAGLIARI CRUSADERS (HC,OC,DC,RC,ST,CC,SSR)
2012 EURO-AMERICAN CHALLENGE (WR,P)
2012 AMSTETTEN THUNDER (HC,OC,DC,ST,SSC,RC)
2012 ELITE FOOTBALL LEAGUE OF INDIA PROFESSIONAL (EFLI)(HC,OC,DC,CC,QB/WR/OL/LB/DB,ST,RC,SSC)
2011 BÉKÉSCSABA RAPTORS (HC,OC,DC,ST,SSC,RC,P) Nr. 2 i Ungarn
2010 TRIANGLE RAZORBACKS(OC,ST,SSC,RC,P) Nr. 2 i Mermaid Bowl.
1814's gleder seg til Tony kommer i månedsskiftet Januar/Februar forutsatt at papirarbeidet hos UDI går igjennom til da.