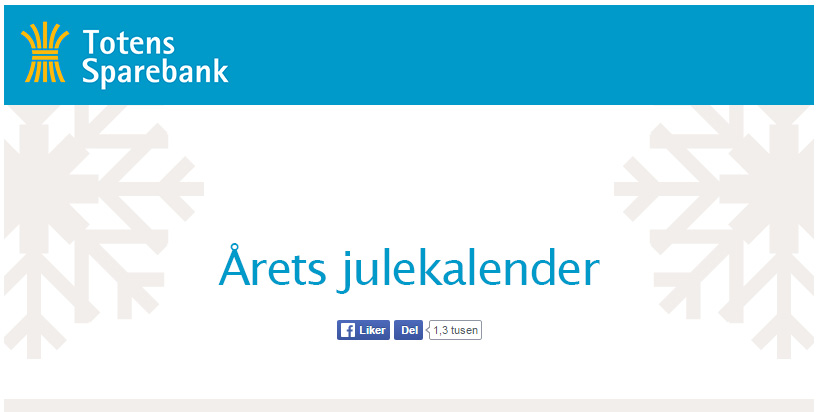 We encourage everyone who sees this post to go in a vote for us. Every vote is valuable and we need your support. Thank you for taking the time and allowing us to give back to our community. Link: https://www.facebook.com/totenbanken/?sk=app_150653818624944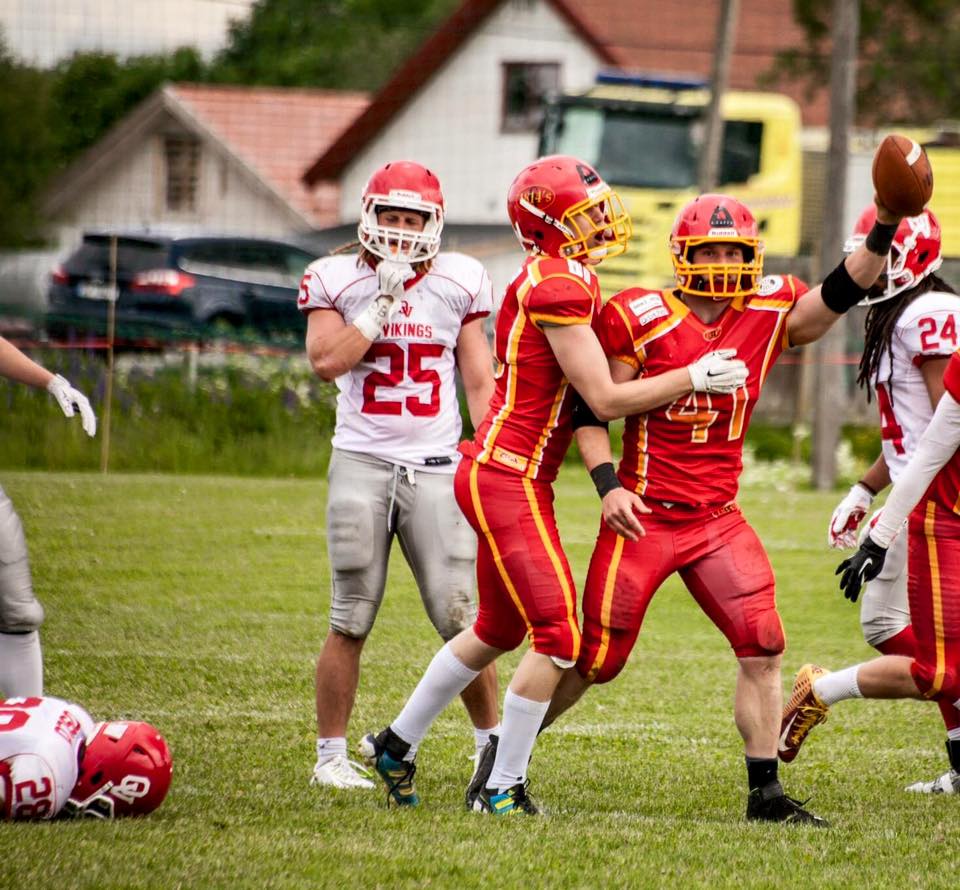 The Eidsvoll 1814's would like to announce that import linebacker #41 Riley Bowen will be returning for his 4th season with the team. Welcome home Riley.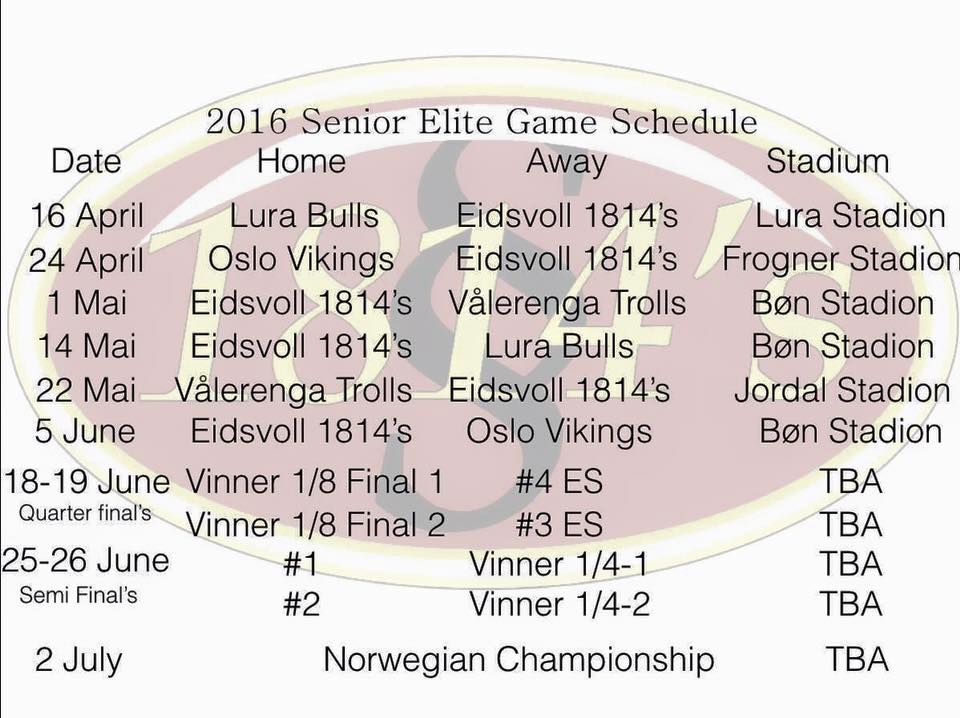 2016 Senior Elite game schedule is out. We can't wait to get back on the field and in front of all you fans.