Endelig er sesongen igang, og første kampen for 1814's eliteserielag går på hjemmebane i morgen kl 14:00.
På trenersiden er det som i fjor, HC Michael Hall sammen med OC Tony Simmons som står for regien.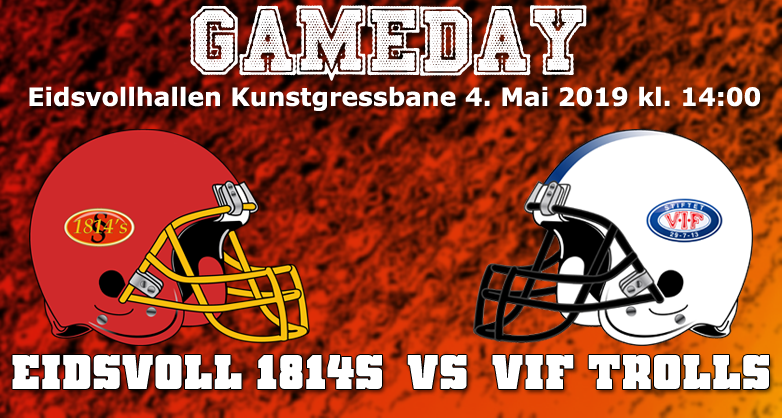 Michael Hall har store forventninger til kampen, og sier at 1814's kommer til å jobbe steinhardt for å vinne den. -"I'm always confident in my guys, because we prepare to win and we expect to win"
Den største utfordringen defensivt vil nok bli å demme opp for angrepspillene til Trolls mener Michael Hall.. -"They have some athletes on their squad, and we have to be on our toes to make sure we are in the right position" forteller Hall. Offensivt er det viktig at vi finner rytmen og holder ballen i bevegelse. -"Stick to our game, and keep the first downs rolling!"
1814's har heldigvis ingen store skadeproblemer før premierekampen, men kommer til å savne en DL-spiller som for tiden avtjener militærtjenesten sin. Noen nye spillere har også kommet til. Et par av dem er helt ferske innen Amerikansk Fotball, mens andre har erfaring fra andre klubber. 1814's har brukt off season godt for å være best mulig forberedt på 2019 sesongen. -"I have full confidence in the team to play great this saturday" avslutter Michael Hall.
Vi sees på Vilberg, Lørdag 4 mai kl 14:00 !